Discover the Future of Maintenance
Fracttal is a comprehensive digital transformation solution for world-class Maintenance and Physical Asset Management (CMMS). This SaaS software is cloud-based, ensuring 99.9% availability for customers. The incredible mobile app functionality, along with IoT and Machine Learning solutions, assists companies of any size and industry in solving their maintenance management challenges, enabling them to be more sustainable, secure, and efficient. By reducing downtime and increasing productivity, it truly transforms into 4.0 companies. Easy integration with any ERP such as SAP, Oracle, etc.
Who is it for?
Fracttal is intended for the entire organization. Every person within your organization can be an active user of Fracttal. However, there are "key players" who will be responsible for




Manage Your Assets
Todo sistema de gestión de mantenimiento exitoso empieza con una adecuada gestión de activos. Con Fracttal todo el departamento de mantenimiento se encuentra conectado y en línea en una sola plataforma. Gestione la vida de los activos, automatice los calendarios de mantenimientos preventivos, controle los correctivos y predictivos, basándose en tiempos transcurridos, disparadores, incidencias, etc. Controle presupuestos, costos, tiempos, e información, como lo hacen las empresas de talla mundial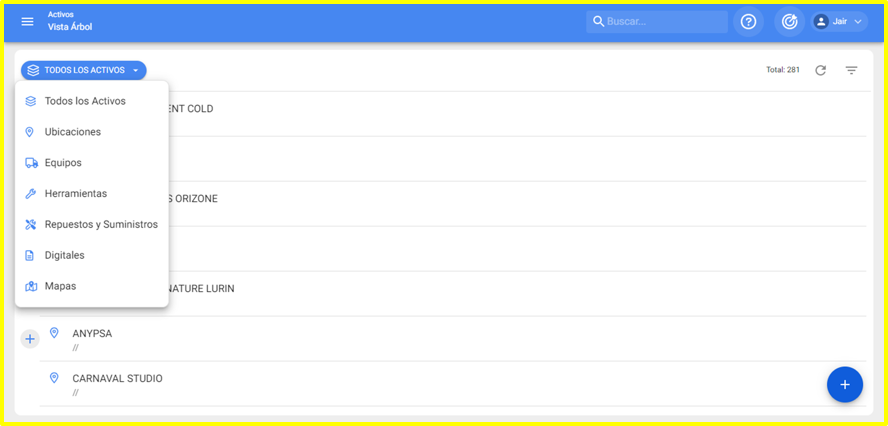 Dashboard
The Dashboard is where you can view your platform's management information in an updated and summarized manner. This provides you with real-time dynamic indicators and graphs.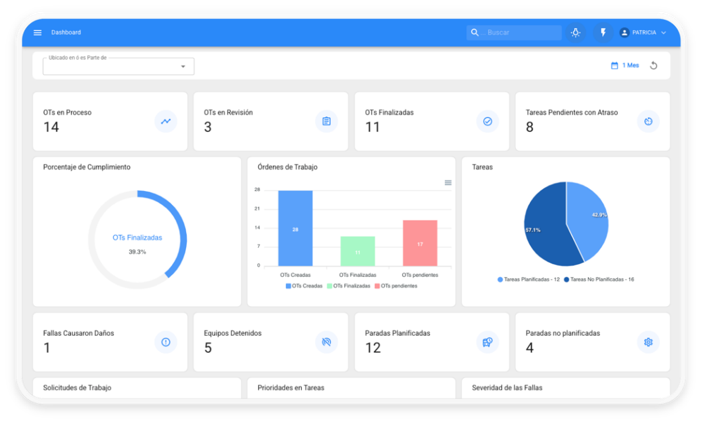 Manage Your Work Orders
Maintain control over your activities by intelligently managing work orders and tasks through a highly user-friendly and configurable interface.
Keep detailed historical control of open, in-progress, and closed work orders, tracking times, tools, budgets, spare parts, third-party interventions, and even human resources involved in the tasks. Additionally, evaluate the performance of the technicians executing each work order.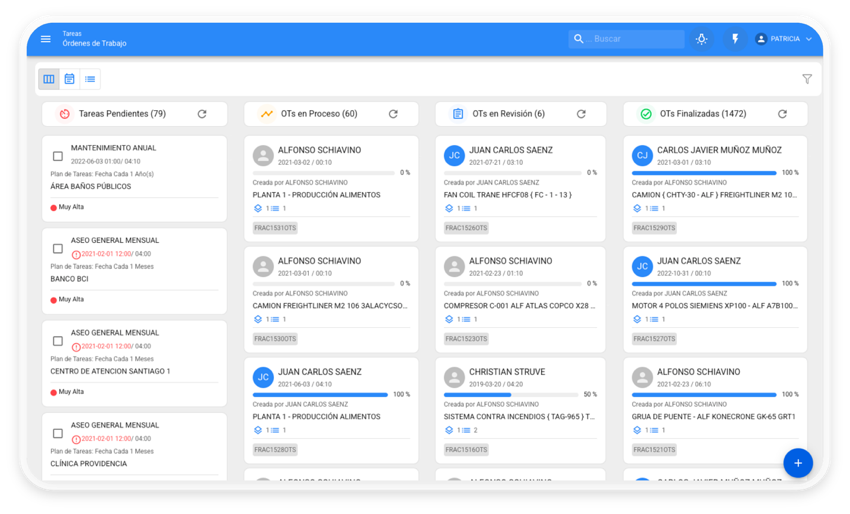 Manage Your Resources
Maintain a meticulous control of the people who are part of your team, as well as your contractors who perform tasks for your management. Record the individuals or companies that completed each job and the allocation of tools, vehicles, or resources, controlling productivity, efficiency, compliance with procedures and processes, and much more. This will enable all your processes to be traceable.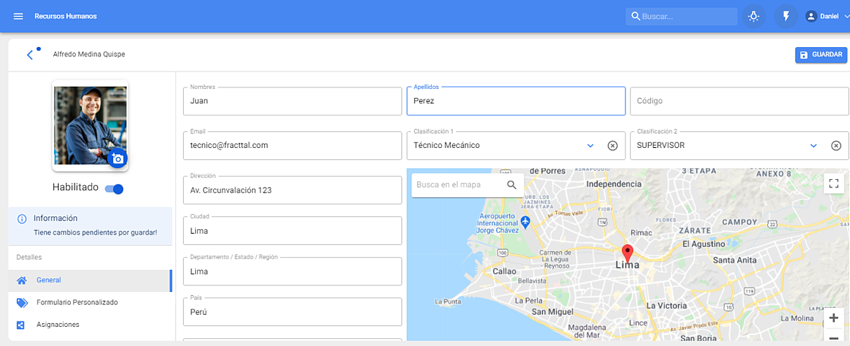 Maintenance at Your Fingertips
With the Fracttal App, you can view and perform operations exactly as you would on a desktop PC. This allows technicians to execute work orders in the field, receive notifications for assigned tasks, scan QR codes of assets in the field to report issues or view relevant information, and more.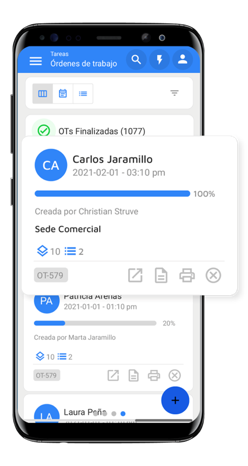 Business Intelligence
Analyze your company's behavior through business intelligence (economic analysis and technical analysis). Obtain key performance indicators (KPIs: MTTR, MTBF, availability, etc.), create dynamic tables, reports, and statistics with the data you desire. Utilize advanced filters to visualize what you want. But most importantly, generate them instantly for quick decision-making.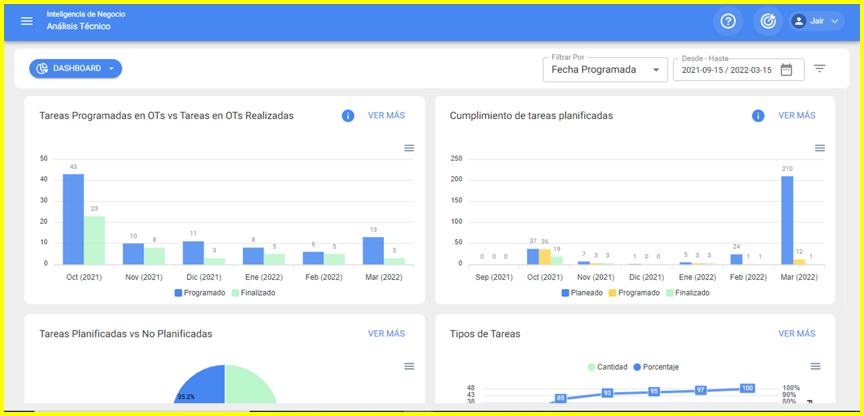 Achieve True Predictive Maintenance with Built-in IoT
Enter the reading values you collect from your equipment, or let our IoT solutions do it for you!
Fracttal X is an IoT-enabled device with a touchscreen that allows you to:
Monitor your environment.
Transmit information.
Connect to the Fracttal database.
Install easily and quickly.
Program automatic task execution, create alarms, and notifications.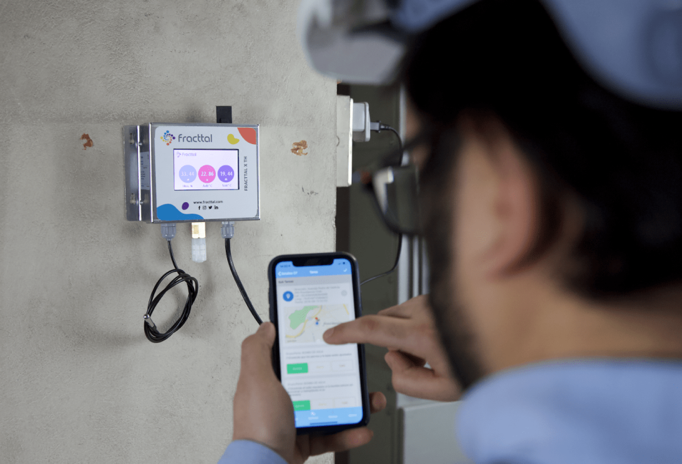 Integration Capability with Other Applications
Fracttal has the capability to integrate information from its different modules with other third-party software or applications through public APIs. Fracttal API is based on REST web services (POST, PUT, GET, and DELETE) and supports data transfer format JSON. The integration capability will depend on the flexibility of the other system or database to connect with Fracttal. With Fracttal, you can:
Query information.
Insert information.
Update information.
Delete information.

The available APIs that Fracttal offers are:
Company APIs.
Assets APIs.
HR APIs.
Budget APIs.
Third-party APIs.
Warehouses APIs.
Tasks APIs.
Work orders APIs.
Meters APIs.
Work request APIs.
Material request APIs.
Impact on Your Organization
An implementation of Fracttal simplifies the planning, assignment, execution, reporting, and management control of work orders (WOs), reducing coordination times, transportation efforts, and the generation of maintenance reports and management control from various stakeholders involved in service delivery. It becomes an appropriate tool for communication and information sharing, serving as a digital workspace for managers, supervisors, technicians, contractors, and other stakeholders. It can seamlessly integrate with other corporate software. All of this contributes to a swift return on investment.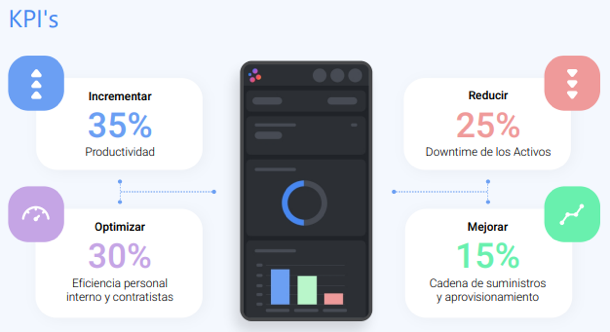 ---
¿Quisieras conocer más acerca de todo lo que podemos ofrecerte?
Contact
us.
For more information about our products
and services, please contact us at:
info@vertix.pe
+51 977 967 376
Vertix Technologies SAC
Av. José Larco 1232
Lima 15074
Peru
©2023 Vertix Technologies. All rights reserved.
Privacy policy