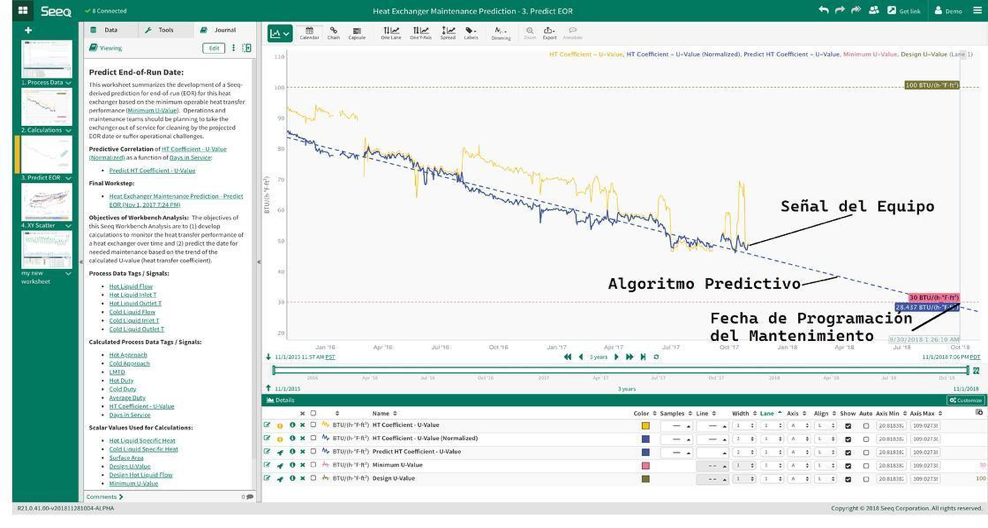 Software for Advanced Data Analytics in the Process Industry
With Seeq, you and your team can quickly investigate and share insights from industrial data sources to improve production outcomes.

Seeq easily and in real-time connects to data from OSIsoft PI, Rockwell Factory Talk Historian, Wonderware-Aveva, Honeywell PHD, GE Proficy, Yokogawa Exaquantum, and other data historians, as well as relational data from SQL Server, Oracle, and MySQL. Its purpose is to identify key information and develop advanced models (predictive algorithms, machine learning, etc.) to drive continuous improvement in productivity, quality, availability, sustainability, and other key performance indicators. Once connected to data sources, the developed models are applied, even to incoming data.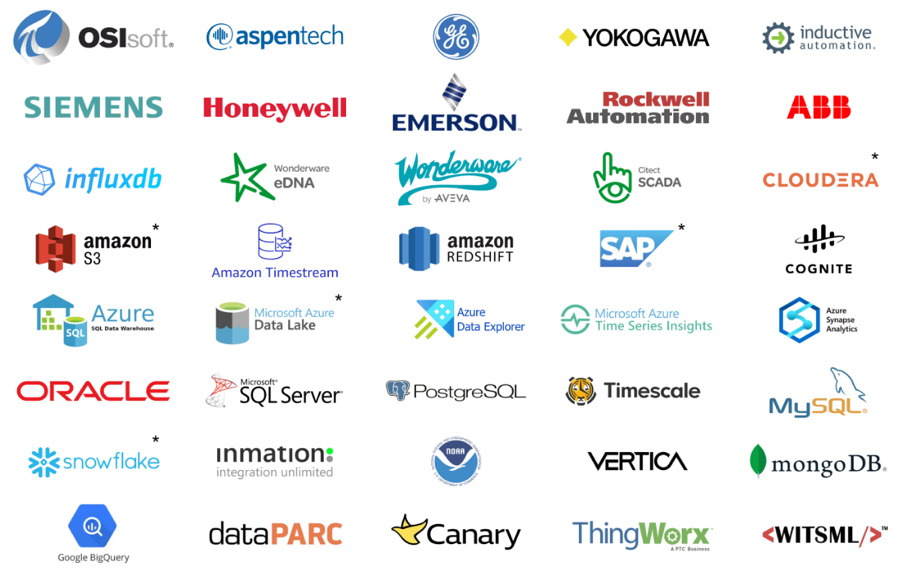 Seeq is being applied in process industries (mining, oil, gas, cement, chemicals, pulp and paper, energy, etc.) as well as manufacturing (pharmaceuticals, food and beverages, consumer goods, etc.) to implement advanced analytical models for conveyors, pumps, motors, crushers, mills, flotation cells, heat exchangers, furnaces, reactors, dump trucks, shovels, and all kinds of equipment with high operating costs, for advanced maintenance and process analytics. It's used to predict equipment failure, batch quality, energy optimization, emissions indicators, input optimization, and more.
The Seeq Architecture
Seeq's first distinguishing feature is the Seeq Cortex, where connectors reside, designed in collaboration with leading data storage or historian tool manufacturers. It doesn't matter if your industrial data is stored in one or several historians and is distributed across different operational units or plants. It doesn't matter if you want to cross-reference contextual data in Relational Databases such as ERP, maintenance management software, or quality management software. It doesn't matter if you've started a cloud migration process and have process or business data there.
Seeq has connectors that allow access to all that data, in real-time, even the data that's arriving from the process minute by minute. Once the data is available, Seeq's applications can start generating value from your data.
Seeq applications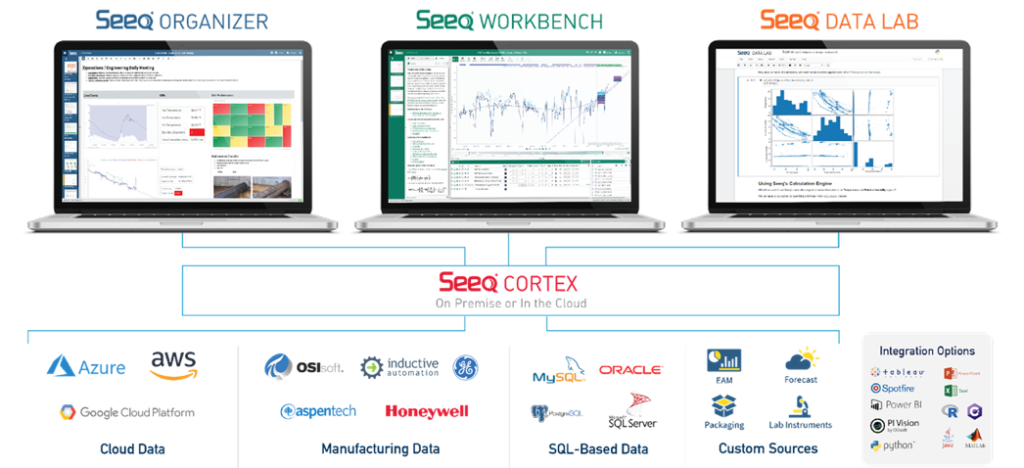 Seeq has three applications for model development and visualization: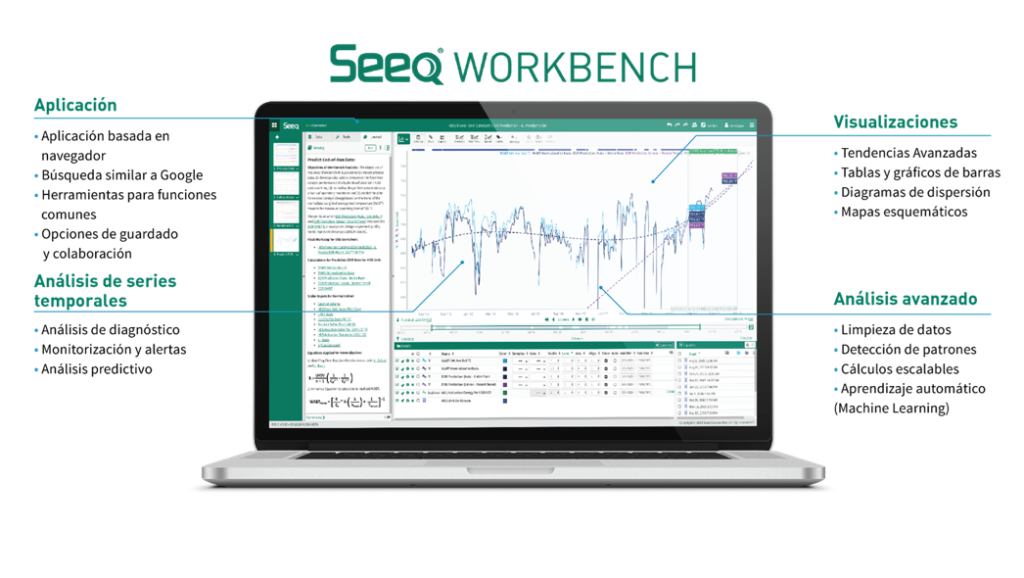 Workbench: Designed for diagnostic, descriptive, and predictive analysis with real-time connected process data. It offers a range of point-and-click tools and formulas (similar to Excel) for data cleansing, contextualization, visualization, data alignment, diagnosis, machine learning, monitoring, trending, pattern recognition, scatter plots, etc. Workbench connects to data through Seeq Cortex, and you can also import data in CSV format and export analyses to Excel and OData for applications like PowerBI or Tableau.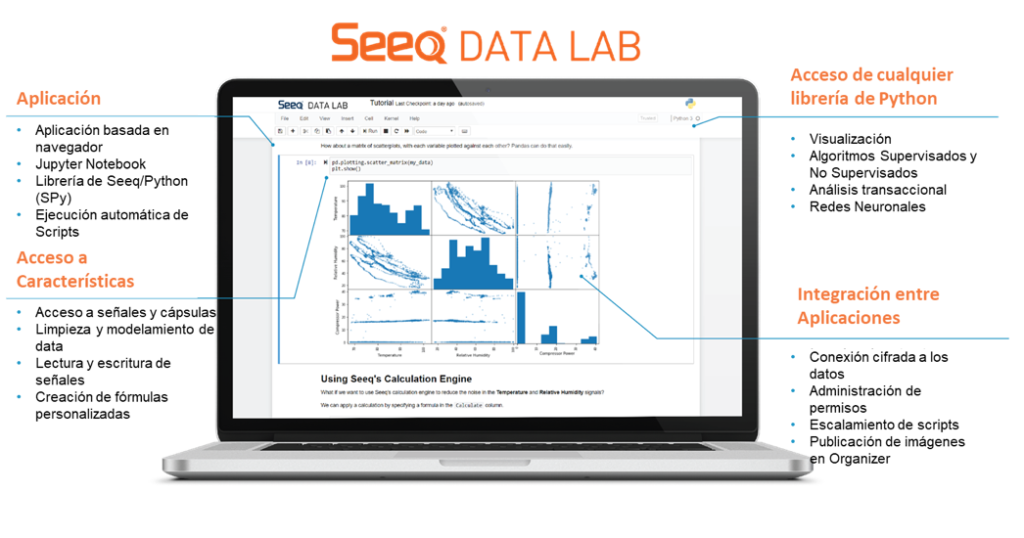 Data Lab: A space for developing advanced analytics, a Jupiter Notebook for secure and encrypted Python and R programming connected to your data. In this space, 'the sky's the limit.' You can install and use any Python library such as Numpy, Pandas, Tensorflow, etc. It also features Seeq's Python library, SPy (Seeq for Python), facilitating connection between Seeq applications, use of formulas, and automatic algorithm execution.
Any development in Data Lab can be shared and exported to Workbench or Organizer to facilitate the visualization and presentation of results.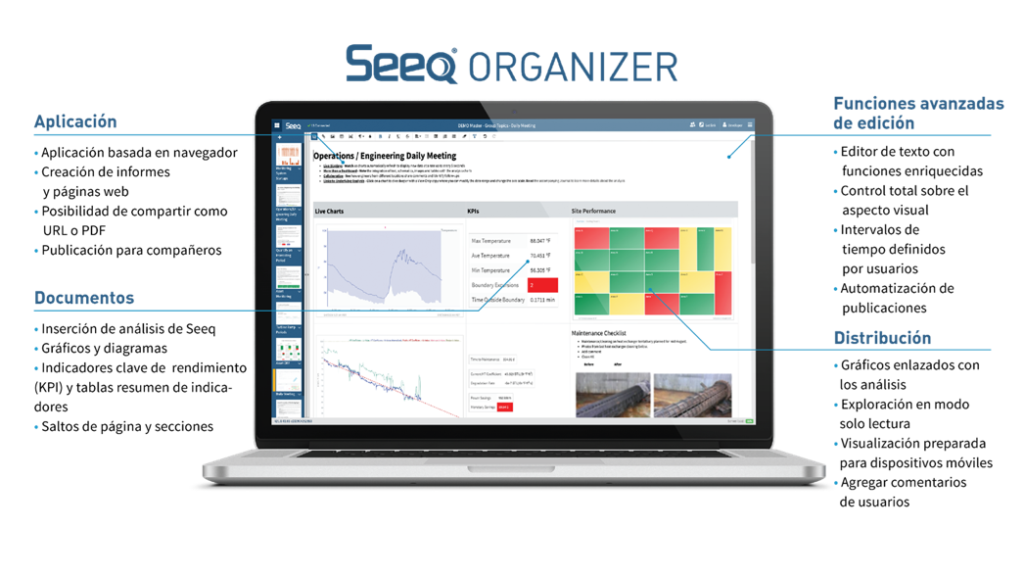 Organizer: Is the default application for presenting results. It allows you to present the Dashboards, models, KPIs, and charts from Data Lab in static formats (for recurring PDF reports) or updating in real-time (for dashboards).
You can manage permissions to share dashboards with specific users or user groups in either an editing or viewing-only capacity.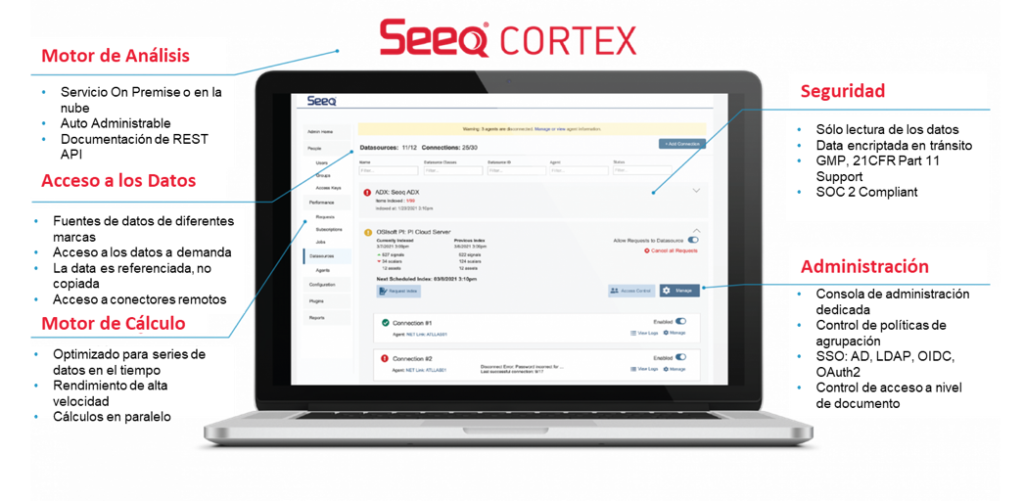 Cortex: Seeq Workbench, Organizer, and DataLab connect to data sources through Seeq Cortex. This self-administered application serves as the primary connection to data sources. The configuration of data sources (historians or SQL databases) is indexed and doesn't copy or edit the data. Connected data sources can be local, cloud-based, or hybrid, and of any type: time series, contextual (SQL), and ad hoc (CSV).
Additional Resources
---
Would you like to know more about everything we can offer?
Contact
us.
For more information about our products
and services, please contact us at:
info@vertix.pe
+51 977 967 376
Vertix Technologies SAC
Av. José Larco 1232
Lima 15074
Peru
©2023 Vertix Technologies. All rights reserved.
Privacy policy